Oregon State University Ecampus • OSU Degrees Online
---
Course and Program Development
OSU Extended Campus provides institutional leadership for the development and delivery of Oregon State University's online learning opportunities for non-residential, non-traditional students statewide, nationwide, and worldwide.
Course Proposals
In support of this mission, Ecampus offers Course Development Funding to foster the development and redevelopment of high quality online courses. In addition to funding, Ecampus supports online course development training, instructional design, and multimedia development, using research-based standards and best practices. After initial development and offer, courses should be redeveloped approximately every three years to keep content, pedagogy, and technology up to date. Funding and support are offered for new developments and for redevelopments.
Course proposals require the consent of the home academic unit, and all courses offered online must meet the same learning outcomes as other sections of the same course offered in different modalities or in different locations. For more information, please contact Shannon Riggs, Director of Course Development and Training (541-737-2613).
Program Proposals
Also in support of the mission stated above, Ecampus offers Program Development Grants to foster the development of high quality online programs, as distinct from individual courses. In addition to funding, Ecampus supports program development and delivery through collaboration in online course development training and design, and partnerships in marketing and administrative support services.
All OSU departments and colleges are eligible to apply. Consideration of program development proposals is based on: intended audience and anticipated enrollment, breadth and number of courses making up the program, personnel and content experts available to participate, plans for long term sustainability, and preliminary ideas about program design, project time line, and projected budget. For more information, and to set up a meeting between program leaders and the Ecampus New Program Intake Team, contact Erica Curry, Academic Programs Manager (541-737-7865).

Features and Navigation
Ranked top 10 in the nation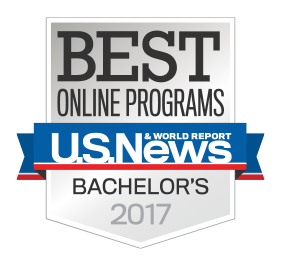 OSU Ecampus earned a top 10 ranking for the third year in a row on a list of America's best online bachelor's programs. Learn more »