Oregon State University Ecampus • OSU Degrees Online
---
State Authorization and Complaint Resolution
Overview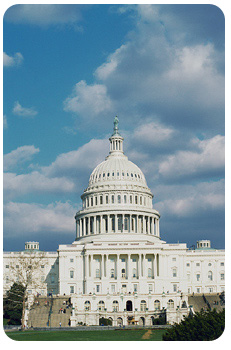 Online and distance education is an important part of Oregon State University's program offerings, with many students participating in federal financial aid. Recent amendments to the Higher Education Act of 1965 include changes in regulation for State Authorization that may impact online education providers. The relevant language includes:

If an institution is offering postsecondary education to students in a State in which it is not physically located or in which it is otherwise subject to State jurisdiction as determined by the State, the institution must meet any State requirements for it to be legally offering postsecondary online education in that State. An institution must be able to document to the Secretary the State's approval upon request.
(Authority: 20 U.S.C. 1001 and 1002)
States Authorizations
OSU Ecampus is working in cooperation with the Department of Education and states' agencies to comply with required authorizations so that we can continue to provide educational access to students across the country. We are evaluating and working to comply with these various requirements and will provide up-to-date information when available.
Complaint Resolution
The University recognizes the importance of providing an opportunity for appeal for students from decisions made by student governing groups, University administrators, committees, and faculty and staff. Particular care is taken to provide safeguards for students in any action which significantly alters their status at the University, e.g. changes their living situation, prohibits them from participating in certain activities, suspends them from the institution, significantly affects their academic standing. Basic appeal procedures are summarized in the Oregon Administrative Rules. Any questions regarding appeal procedures should be directed to the individual department or committee involved or to the Office of the Dean of Students (200 Kerr Administration Building).
Furthermore, in compliance with the language passed in the Higher Education Opportunities Act of 2008, the U.S. Department of Education (USDOE) conducted a Negotiated Rule Making Process in 2010, institutions offering education must provide enrolled and prospective students with contact information for filing complaints with its accrediting agency and with the appropriate state agency for handling complaints in the student's state. Below is information on OSU Extended Campus' accreditation agency, followed by a state-by-state list the agencies in each state responsible for complaints regarding out-of-state online education programs.
OSU Extended Campus accreditation
Oregon State University is regionally accredited by the Northwest Commission on Colleges and Universities (NWCCU). The Oregon State Board of Higher Education has authorized the University to offer undergraduate and graduate level certificates, baccalaureate, masters, doctorate, and first professional degrees. Information regarding complaint process can be found on the NWCCU website.
More information
WCET summary of requirements
WCET has compiled a summary of what states and institutions need to do to meet the new Federal Regulations.

Features and Navigation
Academic calendar
Currently it's fall term. See academic calendar for our quarter term schedule.

Winter term starts Jan. 8, 2018.
Spring term starts April 2, 2018.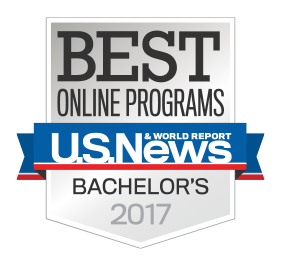 OSU Ecampus earned a top 10 ranking for the third year in a row on a list of America's best online bachelor's programs. Learn more »