Oregon State University Ecampus • OSU Degrees Online
---
Curriculum: B.S. in Horticulture – Online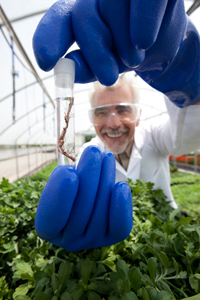 As a horticulture major, you will study plant pathology, pest and weed management, soils, ecology, agricultural business and policy within the diverse field of horticulture. You will participate in applied, experiential learning, and our faculty will share their knowledge and research of the latest technologies and trends in the horticulture field.
After completing degree requirements, you will receive a Bachelor of Science in Horticulture from Oregon State University.
Curriculum
Students must complete four main areas in order to graduate:
Baccalaureate core: 33 credits plus a Writing Intensive Course (WIC) of at least 3 credits
Horticulture major core: 71-plus credits
General horticulture option requirements: 54-plus credits

Electives: as needed to meet the 180 credit minimum to graduate
A total of 180 quarter credits are required to graduate, including at least 60 upper-division credits.

To view the horticulture major requirements, please visit Oregon State's official General Catalog. For additional information about the baccalaureate core, visit our bacc core details page.
Example course topics

Plant nutrition
Weed management
Plant propagation
Landscape plant materials
Organic farming and gardening
Sustainable landscapes
Urban forestry
Applied ecology
Environmental economics and policy
Horticulture internship
Because horticulture is a very applied discipline, it is important for you to gain hands-on field experience in order to successfully use the knowledge you gain from your classes. As part of your studies, you will be required to complete a 360-hour internship.
The internship will be especially important because employers look for graduates who have shown that they can apply academic knowledge to the practical field of horticulture. OSU's Department of Horticulture encourages you to find as many opportunities to work in the field as you can during your time in school.
NOTE: If you are currently working in the horticultural industry, you may be able to use your employment to meet the internship requirement.
Transfer credit
Some of the degree requirements can be transferred from other colleges and universities. Please note that a minimum of 45 credits of the last 75 must be completed at Oregon State (online or on campus) to meet the academic residency requirement. Previously earned credits will need to be reviewed upon admittance into OSU for appropriate articulation. Additional information about transferring credits is available through the single course search tool provided by OSU's Office of Admissions.
Add a minor to your degree program
Oregon State Ecampus students have the ability to add a minor to their degree program. OSU offers a diverse selection of minors online. You can combine horticulture and a business minor or horticulture plus a geography minor to create an even more powerful résumé fit for today's competitive job market.

Features and Navigation
Academic calendar
Currently it's fall term. See academic calendar for our quarter term schedule.

Winter term starts Jan. 8, 2018.
Spring term starts April 2, 2018.
Degree details
| | |
| --- | --- |
| Program | Horticulture |
| Degree type | B.S. |
| Credits needed to graduate | 180 |
| Cost per credit* | $288 |
* cost per credit and total cost are calculated using tuition per credit for the current academic year. It does not include associated fees, course materials, textbook expenses, and other expenses related to courses.
Ranked top 10 in the nation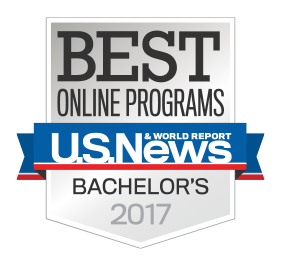 OSU Ecampus earned a top 10 ranking for the third year in a row on a list of America's best online bachelor's programs. Learn more »