Anthropology – Online Minor
Earn a minor in Anthropology online through Extended Campus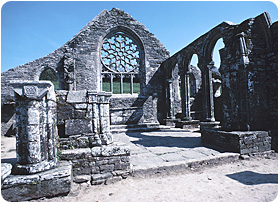 We invite you to discover the flexibility and ease of completing an Anthropology minor online as part of your undergraduate degree program.
In cooperation with the OSU Department of Anthropology, we offer over 20 Anthropology courses online. Whether you're interested in taking a course for professional development or as part of a degree program, you have many options.
Societies past and present
The Department of Anthropology offers courses to meet the needs of students interested in a comprehensive understanding of human societies and cultures past and present. Prehistoric, historic, ethnographic and linguistic study provides the basis for understanding how a variety of societies solve common problems. Anthropology bridges sciences and the humanities and develops critical thinking, communication skills, facility with group processes, and the ability to work independently. It can help students succeed in an increasingly interconnected and complex world.
Visit the Anthropology Curriculum page for requirements and course details or view all of our online courses in Anthropology.