Oregon State University Ecampus • OSU Degrees Online
---
Organic chemistry for non-chemistry majors
Organic chemistry is an upper-level sequence for students aspiring to careers in dentistry, medicine, optometry, pharmacy, chemical engineering, as well as students not majoring in chemistry, may require these additional chemistry training courses in their program of study.
Organic chemistry core classes
Review the general information, course prerequisites and overrides for CH 331 and 332 before registering.
*Chemistry 337 incorporates the sequence's sole lab component and is offered only during Summer Session in two separate formats:
Session 2: blended online/on-site four week format. Weeks 1 and 2 are online. The lab component is administered through a mandatory two week on-site visit to the OSU campus during weeks 3 and 4.
Session 5: fully on-site three week format
Oregon State has a variety of temporary housing options available.
Other chemistry classes
Transfer your credits
All students enrolled in Oregon State Ecampus classes pay in-state tuition, making online classes affordable and flexible. It is important to note that Oregon State University runs on a quarter system. If you are transferring credits be sure to confirm the transfer policy of your home institution. Learn more about transferring credits.
Need more information about the chemistry registration process?
Need more information about online chemistry courses?

Features and Navigation
Academic calendar
Currently it's fall term. See academic calendar for our quarter term schedule.

Winter term starts Jan. 8, 2018.
Spring term starts April 2, 2018.
Featured student
This class (CH 121) far exceeded my expectations for an online course. I found it wonderfully organized with relevant material and clear expectations. I would heartily recommend this class.
—Hasina, Online general chemistry student in Oregon
Tuition & fees
* cost per credit and total cost are calculated using tuition per credit for the current academic year. It does not include associated fees, course materials, textbook expenses, and other expenses related to courses.
Ranked top 10 in the nation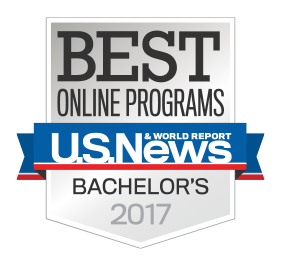 OSU Ecampus earned a top 10 ranking for the third year in a row on a list of America's best online bachelor's programs. Learn more »