Oregon State University Ecampus • OSU Degrees Online
---
Gainful Employment Disclosure
Program Level -
Program Length -
Cost
How much will this program cost me?
Tuition and fees:
Books and supplies:
On-campus room & board: not offered
For further program cost information click here.
Financing
What financing options are available to help me pay for this program?
Financing for this program may be available through grants, scholarships, loans (federal and private) and institutional financing plans. The median amount of debt for program graduates is shown below:
Federal loans:
Private education loans:
Institutional financing plan:
The school has elected to provide the following additional information: % of program graduates used loans to help finance their costs for this program.
Success
How long will it take me to complete this program?
The program is designed to take to complete. Of those that completed the program in - , % finished in .
What are the chances of getting a job when I graduate?
The job placement rate for students who completed this program is %.

Features and Navigation
Academic calendar
Currently it's summer term. See academic calendar for our quarter term schedule.

Fall term starts Sept. 20.
Winter term starts Jan. 8, 2018.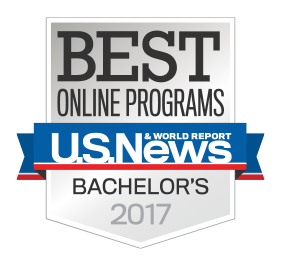 OSU Ecampus earned a top 10 ranking for the third year in a row on a list of America's best online bachelor's programs. Learn more »