Oregon State University Ecampus • Degrees Online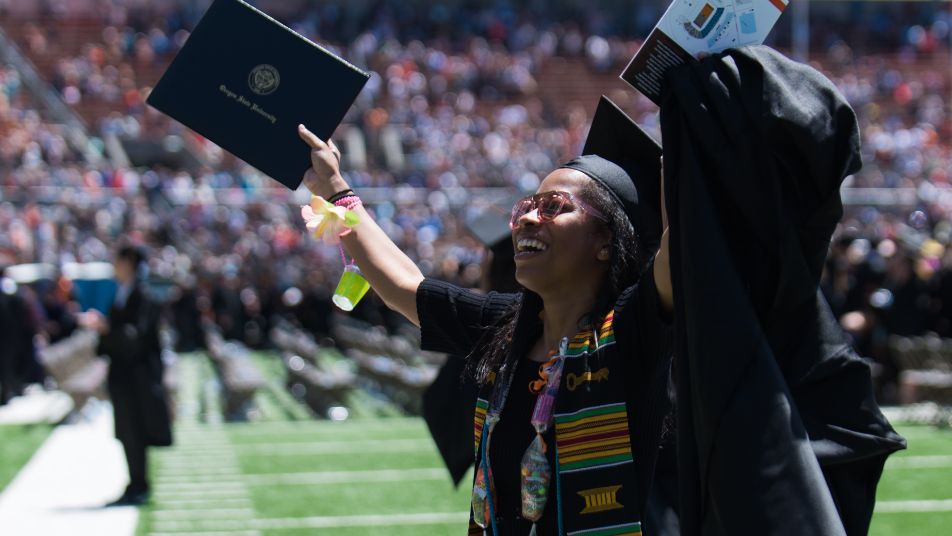 Oregon State's 153rd Commencement
Join the celebration wherever you are by watching the ceremony live Saturday, June 11, at 10:30 a.m. PT.
You did it!
Breathe it in. Soak it up. You worked — hard — for this day. Whether it took you four years or 40, the life-changing result is the same: You are a graduate of Oregon State University. Now it's time to celebreate, then you can go out there and make your mark.
"Taking on the challenges of everyday life related to jobs or family while pushing your education proves that you are dam tough. Go Beavs!"

Zachary Newell, College of Liberal Arts
"Earning a diploma online represents an achievement comparable earning one in-person PLUS (for most) engaging with life at full velocity. Congratulations; you did it!"

John Morris, College of Business
"Whether the road has been long or short, I hope the arrival at this point has been worth the journey. Now get out there and make a difference in our world. We need you!"

Scott Heppell, College of Agricultural Sciences
"Congrats to the Class of 2022!! You may not realize it; but YOU are leading the way for others to follow and you will be a change agent for many!"

Larry Gilley, College of Public Health and Human Sciences
"Congratulations OSU Ecampus Class of 2022! I am inspired by your grit and perseverance. Completing a degree is hard. Completing a degree during a pandemic? Superhero status!"

Christina DeArment, Ecampus
"I'm extremely proud of [the] graduating seniors and wish them the best as they embark on whatever next great life-journey awaits."

Josie Miranda, College of Business
Inspire future Beavers
The story of your journey to reach this moment today will undoubtedly inspire someone tomorrow. Tell us about your Ecampus learning experience, and we can help spread the word.
Mail a thank you
As you reflect on those who helped you get here, take a moment to thank them personally. Share your message through the link below, and we'll print it on a postcard and mail it to them for free.
Together you are...
Globetrotting and world-changing
Together, you call 49 states and 14 countries home. Equipped with knowledge, passion and a top-ranked degree, you are ready to make a truly global impact — no matter where you live and work.
Record-breakers who have set the bar high
All 1,680 of you have already accomplished something special together — you're the largest graduating class in the history of Oregon State Ecampus. You formed a global support network, and you proved there's strength in numbers.
Experts in science, art and everything in between
Thanks to years of training in one of 54 degree programs represented in your graduating class, you have developed the skill, leadership and grit that Beavers have brought to the workplace for more than 150 years.
Resilient, persistent and flat out impressive
Earning a degree online is already a feat of strength, balancing priorities like a juggler riding a unicycle on a tightrope. Even more amazing — while the whole world faced unprecedented challenges, you never stopped moving forward.
Truly unique
You are here, today, representing the unique communities and cultures that make you you. Many of you are the first in your families to earn a college degree. Even more of you learned while on active duty or as military veterans. Others bring generations of wisdom older than Oregon State itself as part of our vibrant and growing Indigenous student population.
You are working parents, small business owners, volunteers and leaders in your neighborhood, city or tribe. And together, what makes each of you unique has combined to create one of the most diverse graduating classes ever at Oregon State.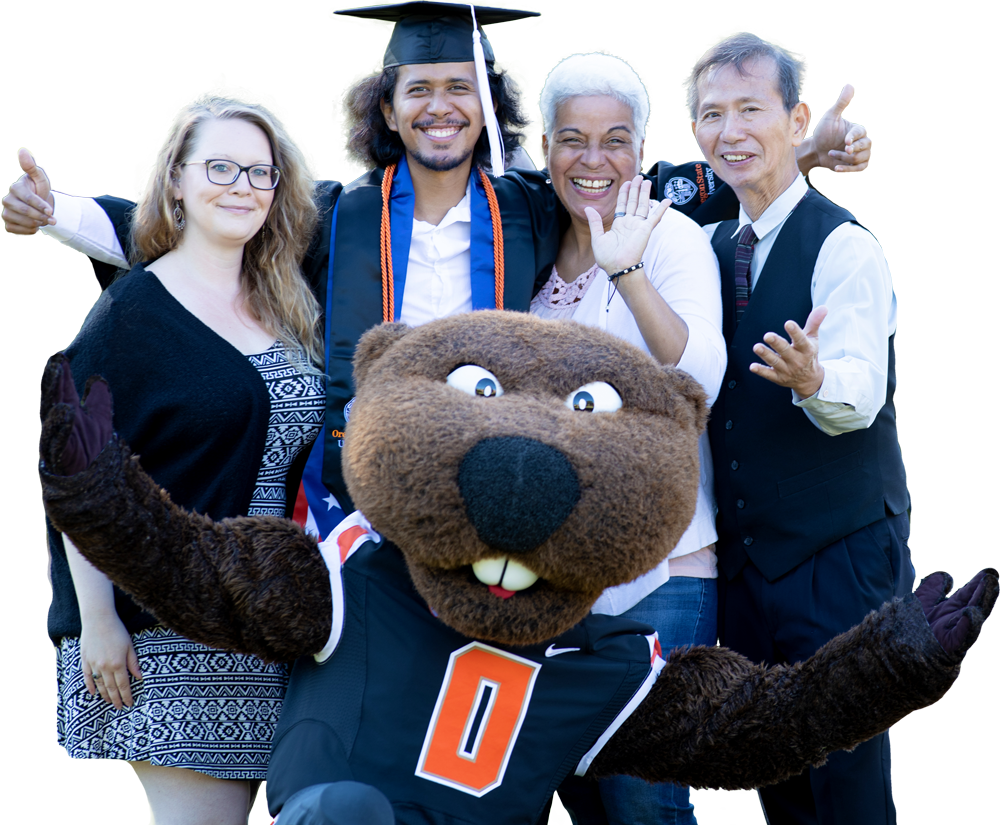 Decorate and celebrate
Shout it from the rooftops: You're an Oregon State University graduate! Download these fun commencement items, including printable yard signs and desktop backgrounds, to celebrate in (OSU) style.

Yard sign

Phone
Wallpaper

Window sign

Zoom

TV

Tablet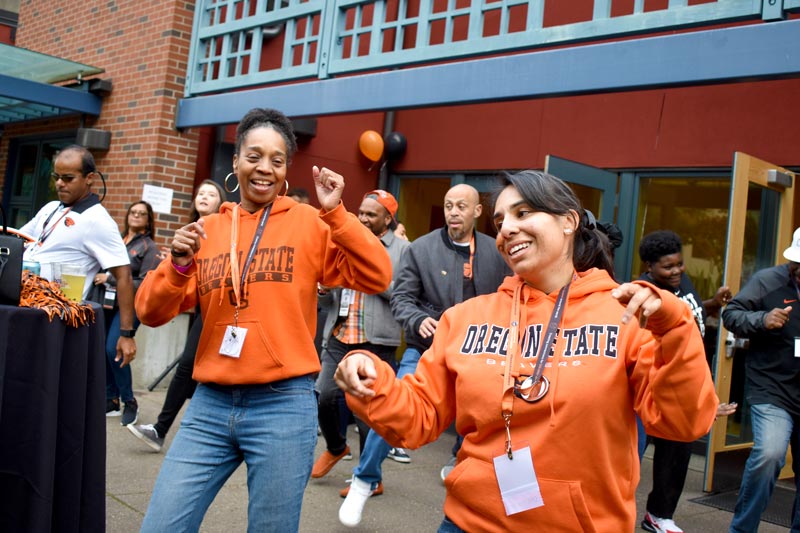 Welcome to the OSU alumni community
Guess what? You're now a part of an Oregon State alumni network that consists of more than 210,000 people worldwide. Tap into this collection of Beaver grads to continue your professional development, make career connections and stay connected to what's going on at your alma mater.