Oregon State University Ecampus • Degrees Online
About the show
This podcast was created to help OSU Ecampus students get the answers to common questions and learn more about ways they can improve their experience as online learners. Each episode, the show covers a different topic and why it matters to distance students.
Podcast introduction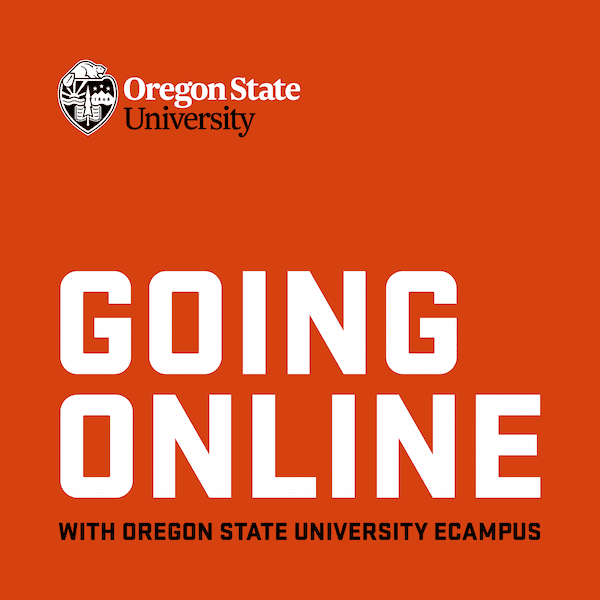 Welcome to "Going Online with Oregon State University Ecampus" – a podcast series highlighting resources and tools for online learners across the globe. I'm Eddie Rodriguez, the student engagement manager at Oregon State University Ecampus, which serves more than 13,000 online learners annually through the delivery of 100-plus online degrees and programs.
In this series I am joined by Rachael Guenthner, entry and transition advisor at South Seattle College and former OSU Ecampus student success coach. We're glad you're here.
Episodes
Episode 1 – OSU Ecampus student spotlight: Jonathon Botts
Episode 2 – What is academic advising?
Episode 3 – Does building a relationship with your instructors matter?
Episode 4 – Receiving support: OSU's Center for Advocacy, Prevention & Education
Episode 5 – Can you engage in research as an online student?
Episode 6 – How success coaching benefits online students
Student success
At Oregon State Ecampus, student success is at the heart of what we do. From success coaching to on-call support experts, we're here for whatever you need.