Oregon State University Ecampus • OSU Degrees Online
---

OSU Ecampus eFaculty News
"Your Electronic Link to Teaching at a Distance"

Published by: OSU Extended Campus
Oregon State University, Corvallis, Oregon; Spring 2009 Issue
April 30, 2009
Ecampus Homepage
Faculty & Department Services
---
Featured Stories
Welcome
Thank you for taking a few moments to read the spring 2009 edition of Ecampus eFaculty News. Please let us know if you would like to submit an article or see a specific topic addressed in a future edition.  Feel free to Contact Us if you have questions about any of our services. We appreciate your comments and suggestions.

OSU Academic Calendar
---
A message from Dave King, Associate Provost

As both OSU Extended Campus and the university face changes, Associate Provost Dave King shares some insight and encouragement for what lies ahead for Oregon State University.  View message.
---
Upcoming Ecampus Spring Faculty Forum
The second annual Ecampus Spring Faculty Forum will be held on Wednesday, May 13 at the CH2M HILL Alumni Center. The forum will showcase current Ecampus instructors' courses and will provide opportunities to discuss personal experiences and best practices of online course development and innovative teaching methods. All OSU faculty are invited to attend and three Flip Video cameras will be raffled off throughout the day. Please RSVP to the Ecampus Faculty Forum online by May 6. View forum agenda and session topics.
---
Ecampus research grant request for proposals
Ecampus is currently accepting proposals for grant funding in an effort to encourage research, development and scholarship of faculty and/or departments in the area of distance/online education. The expectation is that the funded proposals will further the strategic and programmatic objectives articulated in the University Strategic Plan, in particular as it relates to extended education, access and instructional excellence. Priority will be given to proposals that help OSU improve the effectiveness and "quality" of online and distance education. The proposal deadline is May 29, 2009.  View more info. 
---

Blackboard tips and training
Check out some upcoming Blackboard training seminars scheduled for May as well as some tips from Ecampus staff to make your online courses and exams in Blackboard run smoothly. Read this issue's tips.
---

Changes to on-campus proctoring
Beginning fall term 2009, we will begin charging main campus students $10 per exam to be proctored through Extended Campus. This is needed to cover the cost of proctors and administrative cost because main campus students are not covered in the Extended Campus distance education fees. For several years, Ecampus has been absorbing the cost associated with main campus proctoring. Ecampus students living outside driving distance from the main campus have been incurring these costs all along. Please be aware of the amount of exams you require to be proctored, and check with Dianna Fisher on ways to offer quizzes through Blackboard or other exam delivery methods.
---
Thank you for taking a few moments to read the spring 2009 edition of Ecampus eFaculty News.
Back to Ecampus eFaculty News Archives.

Features and Navigation
Ranked top 10 in the nation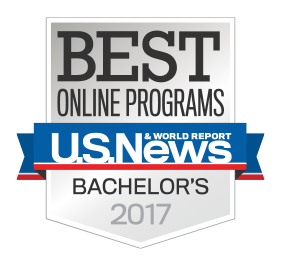 OSU Ecampus earned a top 10 ranking for the third year in a row on a list of America's best online bachelor's programs. Learn more »