Oregon State University Ecampus • Degrees Online
Introductory Chinese – Online Microcredential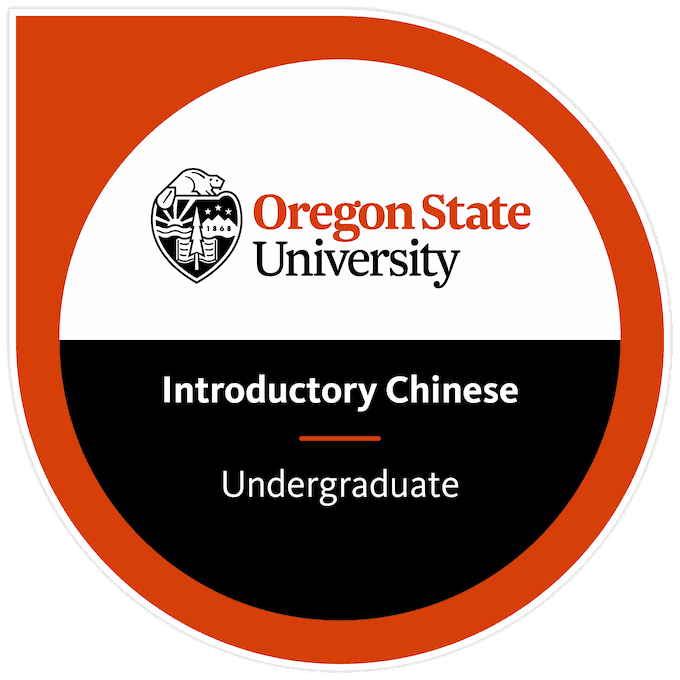 Learn how to speak, read and write in Chinese
Earning a microcredential in introductory Chinese online from Oregon State University will help you to learn basic conversational Chinese and build a strong foundation that will enable you to communicate with a global network.
More than one billion people speak Mandarin Chinese, and as a student in this microcredential, you'll learn the essentials of colloquial Mandarin with an emphasis on conversation, reading and writing.
This 12-credit, online offering is designed for students with no prior education in the Chinese language.
Coursework
Required courses (12 credits)
Skills
The in-demand skills you'll develop in this microcredential will give you what you need to stand out and level up your career.
Basic written Chinese
Basic spoken Chinese
Basic Chinese comprehension
Explore more Chinese course sequences
Oregon State offers a variety of course sequences in Chinese online that can help you fulfill language course prerequisites at OSU or another institution. These additional courses feature high levels of engagement and interactivity with OSU faculty and fellow students, so you can boost your language proficiency.

Want more info?
Let us know and we'll send you the details you need.
Important dates
Fall term starts
Sept. 27
Winter term starts
Jan. 8, 2024
See our academic calendar for our full quarter term schedule.
Find application deadline
Ready to apply?
Once you've gathered the information you need to know before you apply to Oregon State University, take the next steps.
---