Oregon State University Ecampus • Degrees Online
Support for current undergraduate Ecampus students
Success coaching is an academic counseling service for undergraduate Ecampus students. Success coaches work in partnership with students to improve academic skills, to identify support resources, and to address obstacles to academic success at OSU. Success coaching is individualized, strengths-based and holistic.
To meet with an Ecampus success coach, find your Success Team in Beaver Hub.
New to Beaver Hub? Check out Beaver Hub training, support and FAQs to learn more.
Need help scheduling? Contact us by phone at 800-667-1465 (select option 1) or by email at ecampus.ess@oregonstate.edu.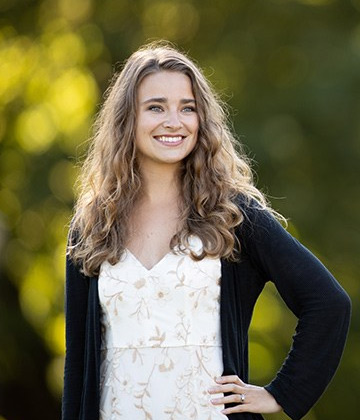 The advice I would share is that you are more than you think you are. You can push harder, you can fight for yourself. And you can earn the degree. It's possible. And it's such a great experience.
– Andrea Fuchs, Fisheries & Wildlife
(when asked about advice for new students)
Meet the Ecampus success coaches
Our Ecampus success coaches are committed to working with the specific needs of the Ecampus student population. They are trained to listen and ask thought-provoking questions to promote self-reflection and to support students in planning for success at OSU. Find a success coach below.
Meet the Ecampus success navigators
Ecampus navigators serve newly admitted students in specific colleges during orientation and enrollment to help students find success throughout their first year. Our navigators are uniquely trained to support College of Business and College of Health students at key points during the onboarding experience, provide first-term advising, and encourage meaningful connections to college and university resources. Meet our navigators below.
Your success team
We're located in The Valley Library – available for assistance from wherever you are.