Oregon State University Ecampus • Degrees Online
Ecampus fact
Online honors degree
Earn an honors baccalaureate degree alongside any undergraduate degree program.
Ecampus Student Advisory Board
Make an impact on the online student experience at Oregon State University by serving as a member of the Ecampus Student Advisory Board.
About the student advisory board
The Ecampus Student Advisory Board is made up of a dynamic group of students who work closely with each other and OSU faculty and staff to enhance the online student experience. As trusted partners in shaping the future of online education at OSU, the board provides feedback to university stakeholders, evaluates new online learning initiatives and identifies opportunities for continuous improvement in the distance learning experience.
Benefits of serving on the board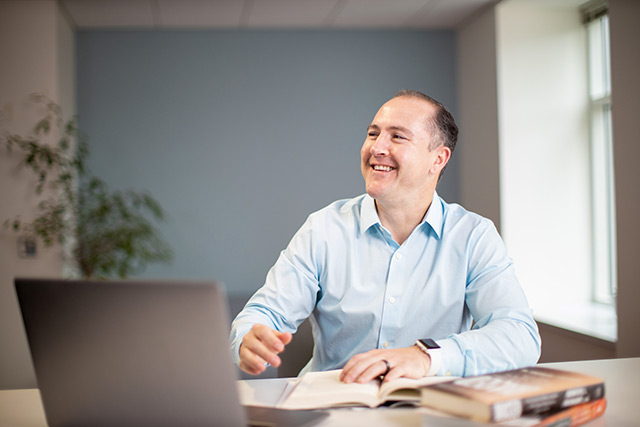 Students who serve on the student advisory board network with OSU leaders, engage in leadership development activities, connect with a diverse community of OSU students, faculty and staff, gain insight into university processes and policies and proudly represent their fellow Ecampus students.
This board is designed for students who are passionate about advocating for online learners and are eager to partner with the university to ensure the ongoing delivery of a quality online learning experience.
Eligibility
You are eligible to serve on the Ecampus Student Advisory Board if you are:
A current Ecampus student
Pursing a bachelor's degree online
In good academic standing with the university
Participation expectations
Board members are expected to actively participate in this experience. The following are the board's expectations:
Attend two virtual meetings per term
Commit to one academic year of service
Engage in board activities (up to 10 hours per term)
Abide by the student code of conduct
Members of the board receive a $300 stipend per term.
Apply for the board
More information for the 2024-25 Student Advisory Board application will be available later this academic year.
Questions?
Please contact Eddie Rodriguez, Ecampus student engagement program manager, at eddie.rodriguez@oregonstate.edu.

Features and Navigation
Academic calendar
Currently it's fall term. See academic calendar for our quarter term schedule.

Winter term starts Jan. 8, 2024.
Spring term starts April 1, 2024.
Ranked top 10 in the nation
OSU Ecampus earned a top 10 ranking for the ninth year in a row on a list of America's best online bachelor's programs. Learn more »